Tiktok's Viral Sound by Timothy Chooi "Dance of the Dead"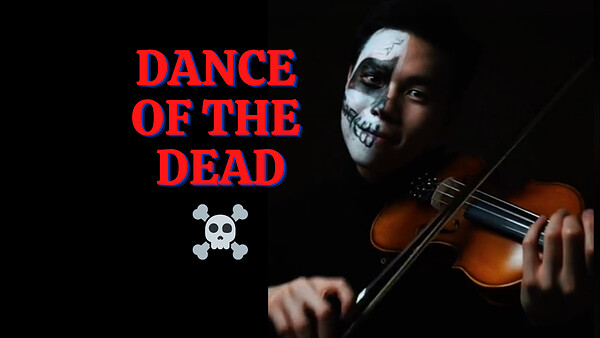 03 December 2020
In November 2020, Timothy's sound clip of Dance of the Dead (Danse Macabre by Saint-Saëns) reached a total audience of over 1.5 million viewers on Facebook and Tiktok It is trending with the hashtag #nonuancenovember on Tiktok.
"In flip, @ediblesrex's video has sparked a subset of the trend that particularly a sound known as "Dance of the Dead," uploaded by TikToker @timothychooiviolin in a video that reveals him taking part in "Dance of the Dead" by Camille Saint-Saëns. Now, a major quantity (however not all) "No Nuance November" movies are related to the sound."
Watch on Youtube: Click Here
Watch on TikTok: "Dance of the Dead"
Watch on Facebook: "Dance of the Dead"
Press article: Press Release
Press article in Belgium: Press Release