Biography
Powerful and finely nuanced interpretations, sumptuous sonorities, and a compelling stage presence are just a few of the hallmarks of internationally acclaimed violinist Timothy Chooi. A popular soloist and recitalist, he is sought after as much for his passionate performances as for his wide-ranging repertoire. Recent honors include Second Prize, Belgium's world-renowned 2019 Queen Elisabeth Competition, First Prize, the 2018 Joseph Joachim International Violin Competition in Germany, and the First Prize, the 2018 Schadt Violin Competition in the USA. Recently he was the recipient of one…
His bow was full of power and he was especially impressive in his subtly differentiated vibrato...he made his instrument sing
Freie Presse (Sachsens Größte Zeitung)
"Chooi's strengths seemed to be in the tonal beauty and nuance which he clearly displayed in his encore, the Andante from Bach's Sonata No. 2 for violin. It was beautiful. "
Herald-Tribune Sarasota
Timothy did magic with his violin
RTBF Belgium
The miracle
La Presse; Montreal
It was an interlude of bliss.
Toronto Star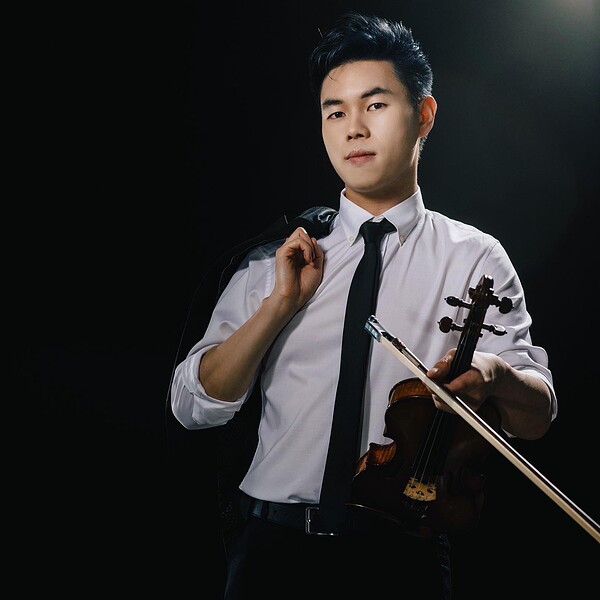 25 May 2022
New Strad from Nippon Music Foundation, engagements in Europe, US, and Canada this summer 2022 for violinist Timothy Chooi
New York, NY - Recipient of a 2022 Norman Benzaquen Career Advancement Grant at Juilliard's commencement this past Friday, violinist Timothy Chooi kicks off his summer season with the Deutsches Symphonie-Orchester Berlin playing the Sibelius Violin Concerto. He then travels to receive his "new" Stradivarius loaned to him by the Nippon Music Foundation. Loaned to Chooi in 2021, he was unable to collect the instrument because of Covid until now. The summer season offers numerous opportunities to hear him perform on the renowned instrument. In addition to Germany, engagements take him to Florida and Massachusetts in the US, Canada, Austria and Switzerland.
Prokofiev: Violin Concerto No. 2 | "Andante Assai"