A promise for the future: Timothy Chooi (Ein Versprechen für die Zukunft: Timothy Chooi)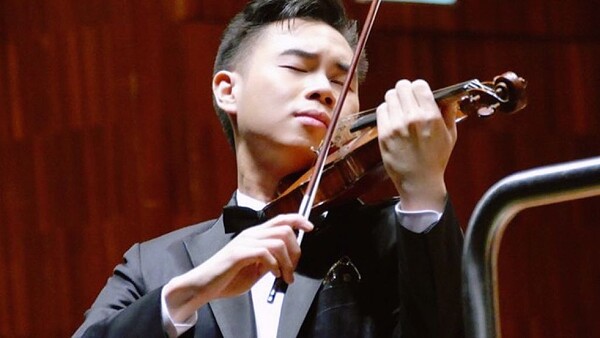 25 February 2022
Press Review from "Tiroler Tageszeitung"
A promise for the future: Timothy Chooi
"Flattery, sighs and sobs, there were also those with Antonín Dvorák's Romance for violin and orchestra in F minor, Op. 11. The heartbreaker, that is, the soloist of the evening was Canadian-born Timothy Chooi. The 28-year-old is able to use the colors of his Windsor-Weinstein Stradivarius in a varied and nuanced way, so that the listener gets the impression of convincing interpretative immediacy. There is someone who makes music out of his own deep empathy for music, full of sensitivity in the discreet, full of luminosity and esprit, someone who succeeds in making the music speak."
Ein Versprechen für die Zukunft: Timothy Chooi.
"Schmeichelei, Seufzer und Schluchzer, auch die gab's mit Antonín Dvoráks Romanze für Violine und Orchester f-moll op. 11. Der Herzensbrecher, sprich, der Solist des Abends war der gebürtige Kanadier Timothy Chooi. Vielfältig und nuancenreich vermag der 28-Jährige die Farben seiner Windsor-Weinstein Stradivari einzusetzen, sodass der Hörer den Eindruck überzeugender interpretatorischer Unmittelbarkeit gewinnt. Da musiziert einer ganz aus dem eigenen tiefen Einfühlungsvermögen für die Musik heraus, voller Sensibilität im Diskreten, voller Leuchtkraft und Esprit, einer, dem es gelingt, Musik zum Sprechen zu bringen."
Click here for the full link to the article