Mongolian/Chinese Fiddle Song "Galloping War Horses"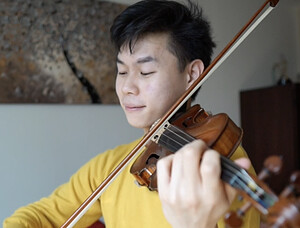 11 October 2020
*NEW* Youtube Music: An original arrangement of the folk song "Galloping War Horses" for the violin
Over the past few months, I've been tapping deep into my heritage and discovering that there is a plethora of wonderful folk songs that can be translated/arranged for the violin. Since there is nothing but time during this quarantine, I took a chance and experimented with this Mongolian/Chinese folk song called "Galloping War Horses."
This was quite an experience, as I've not travelled outside of my comfort zone of classical music, but yet, it's always something I wanted to do. Vulnerability keeps the creativity flowing!
The video is on Youtube, and to have a listen, click here
Sincerely,
Timmy